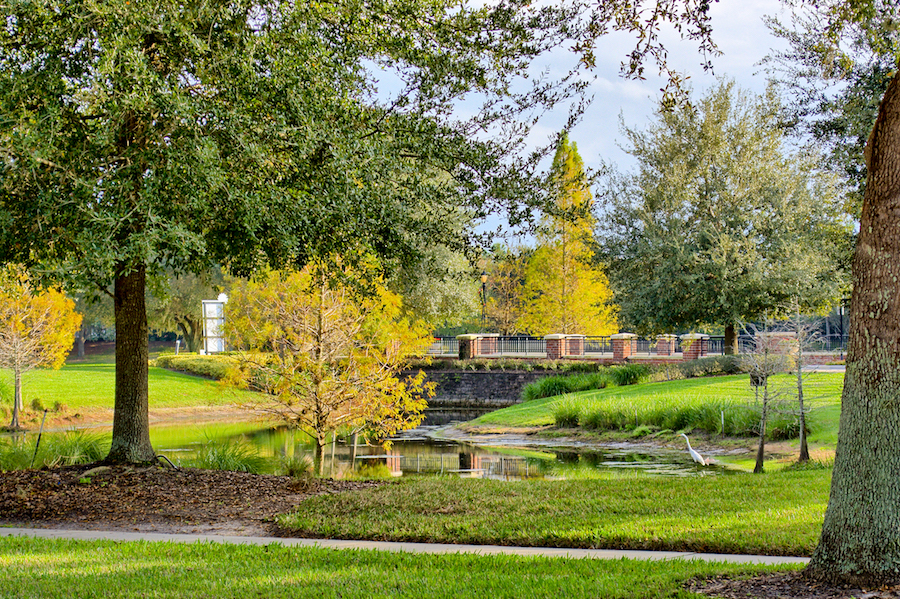 Lake Nona
INSPIRED BY INNOVATION - LOVED FOR ATMOSPHERE
VIEW HOMES
The community places an emphasis on healthy living and innovation. It is home to over 40 miles of trails to encourage health and wellness. Each Lake Nona resident can enjoy a park within a five-minute walk from their home. In fact, 40 percent of Lake Nona is designated 'green space' and is also home to 1,000 acres of waterways and lakes.
An innovative community, Lake Nona is making strides in a number of fields. In medicine, the Lake Nona Medical City is a hub for research, education, and advanced medical treatment. They also boast their own educational system, which includes a 'team environment.' It allows researchers, businesses, and even doctors to interact with Lake Nona students.
In the world of sports, the Unites States Tennis Association has announced its plans for the Home of American Tennis, a state of the art tennis facility in Lake Nona. It is also set to be the grounds for Orlando City Soccer's training facility.
With numerous options for shopping, dining, and office space, Lake Nona is truly all inclusive for its residents. From waterfront to country club living, there is a wide variety of gorgeous homes for sale to choose from. As a progressive community, Lake Nona is committed to building energy efficient new homes.
For life in a booming city where modern innovation and natural Florida co-exist, Lake Nona is a best place to live.
Lake Nona Listings Summary
Lake Nona - Town vs. County Stats
Avg Price in Lake Nona: $1,350,000 / County Avg $637,300
106%
Avg Taxes in Lake Nona: $14,600 / County Avg $5,200
141%
Avg Sq. Ft. in Lake Nona: 3,873 / County Avg 2,505
77%
Avg Price per/sqft in Lake Nona:$349 / County Avg $254
137%
Avg Walkscore in Lake Nona: 1 / County Avg 34
1%
Avg Year Built in Lake Nona: 1996 / County Avg 1992
50%
Avg Days on Website in Lake Nona: 97 / County Avg 96
51%
Lake Nona Real Estate Market Health
New Listings
Reductions
Foreclosures
Short Sales